These projects commemorated 40 years since the Brixton Riots in 1981. It included two exhibitions at the Carnegie Library, Morley College Gallery plus a children's workshop, a school tour, opening and music events. These exhibitions captures the riots in Brixton 40 years on through black and white photographs which document this period in British history.
Carnegie Library 1st September- 29th September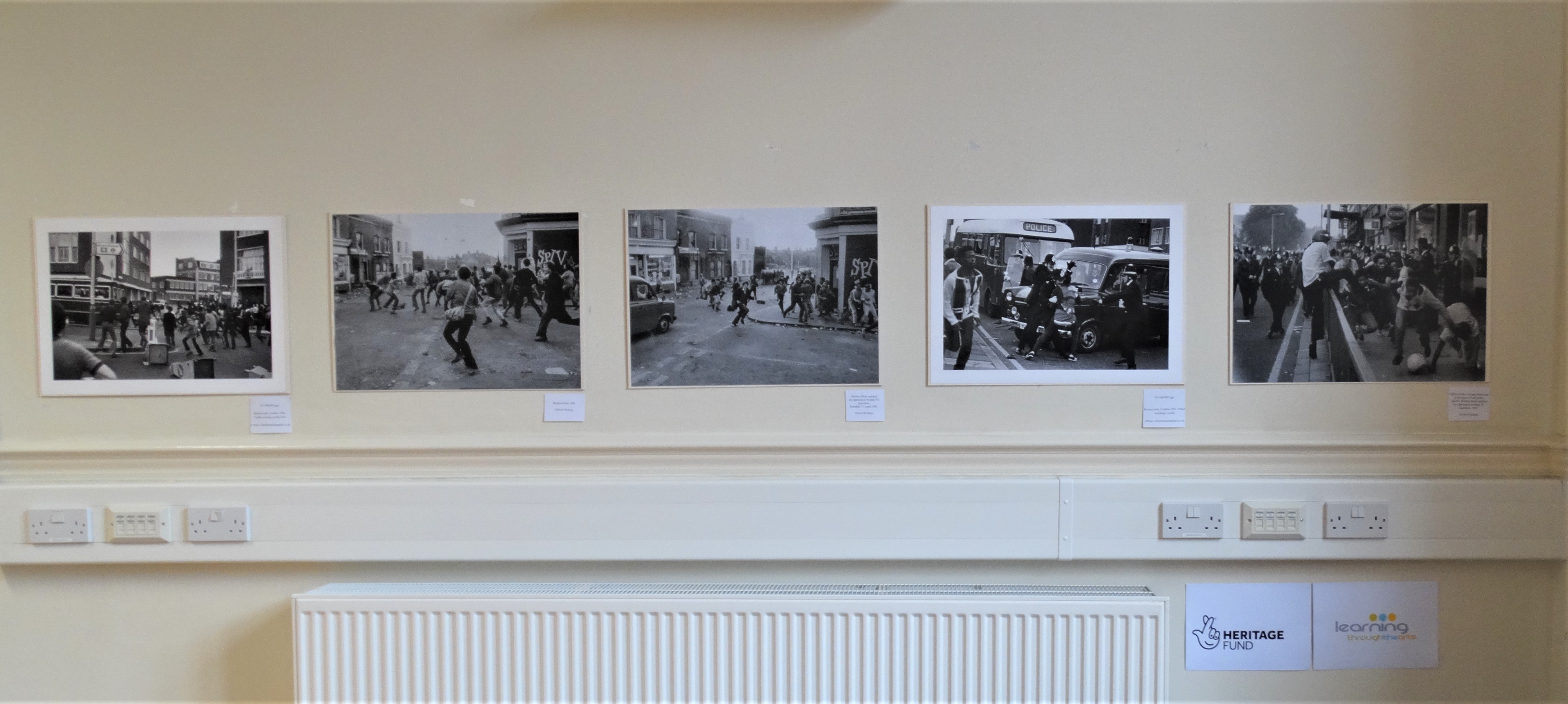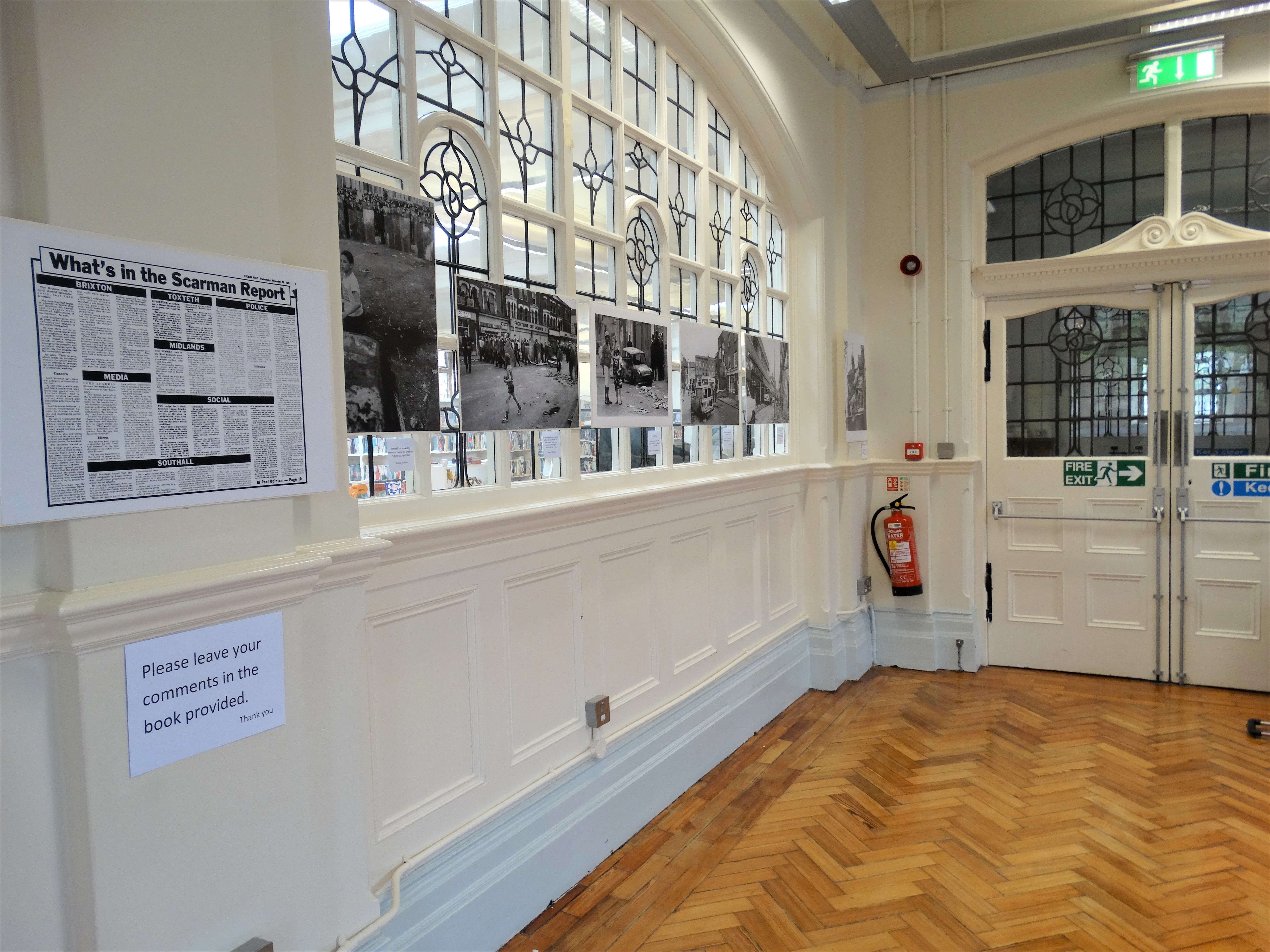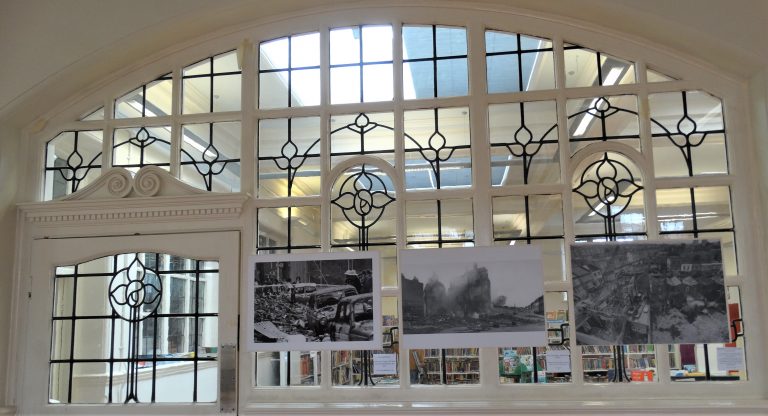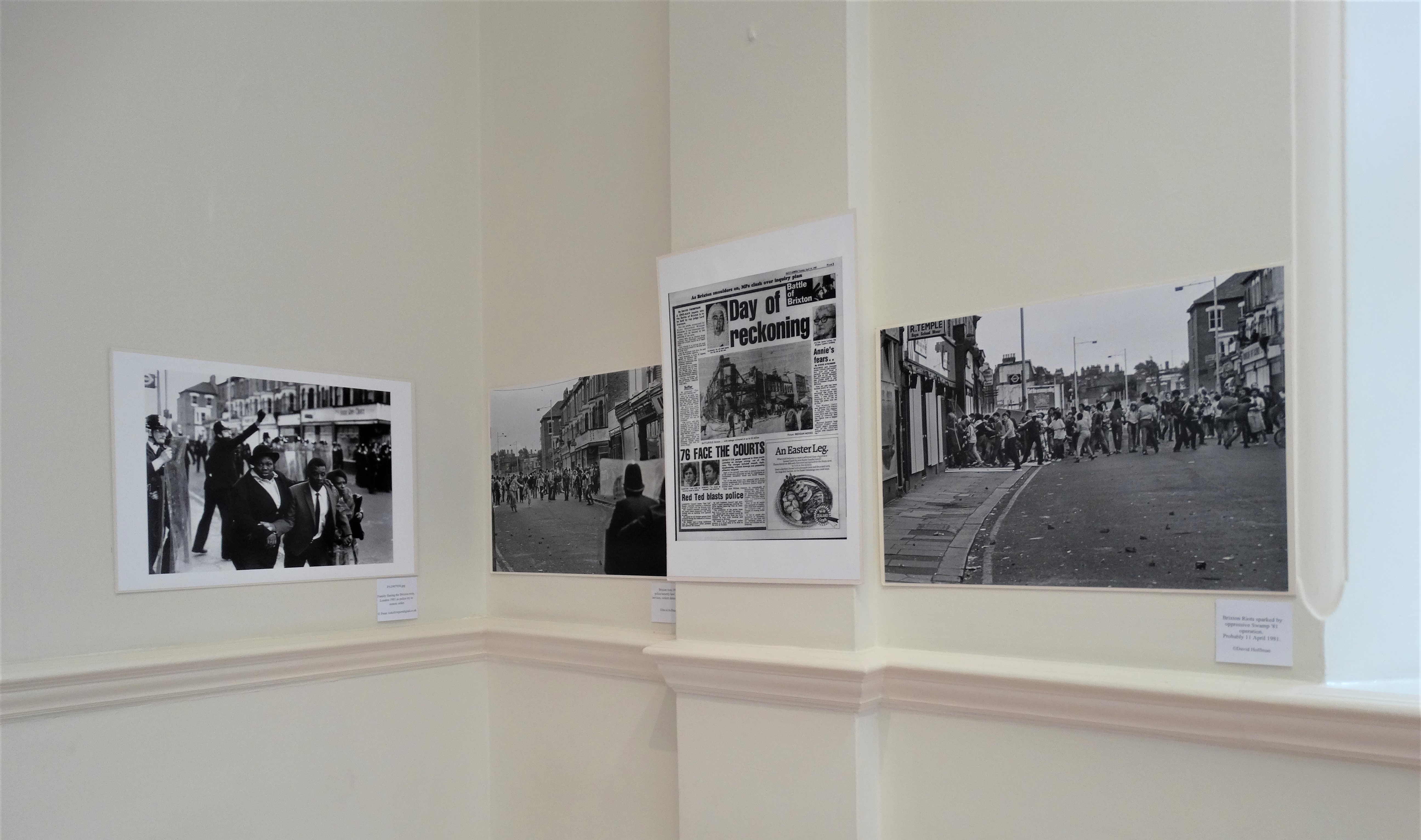 "Great exhibition to remind people of the histories of racism and resistance in Brixton."
"Very moving photographs, Valuable historical documents"
Carnegie Library Fete, T-Shirt Painting 12th September 1pm-3pm
12 children painted Peace T-shirts during the Fete and commented that it was "All fun" and that they "Liked making patterns and a pattern of hearts".
School Tour, Carnegie Library 25th September 2021
Two sets of Year 5 pupils from Hill Mead School in Brixton attended an educational tour of exhibition. In all there were 28 pupils in the first cohort and 29 in the second, making it a total of 57 pupils.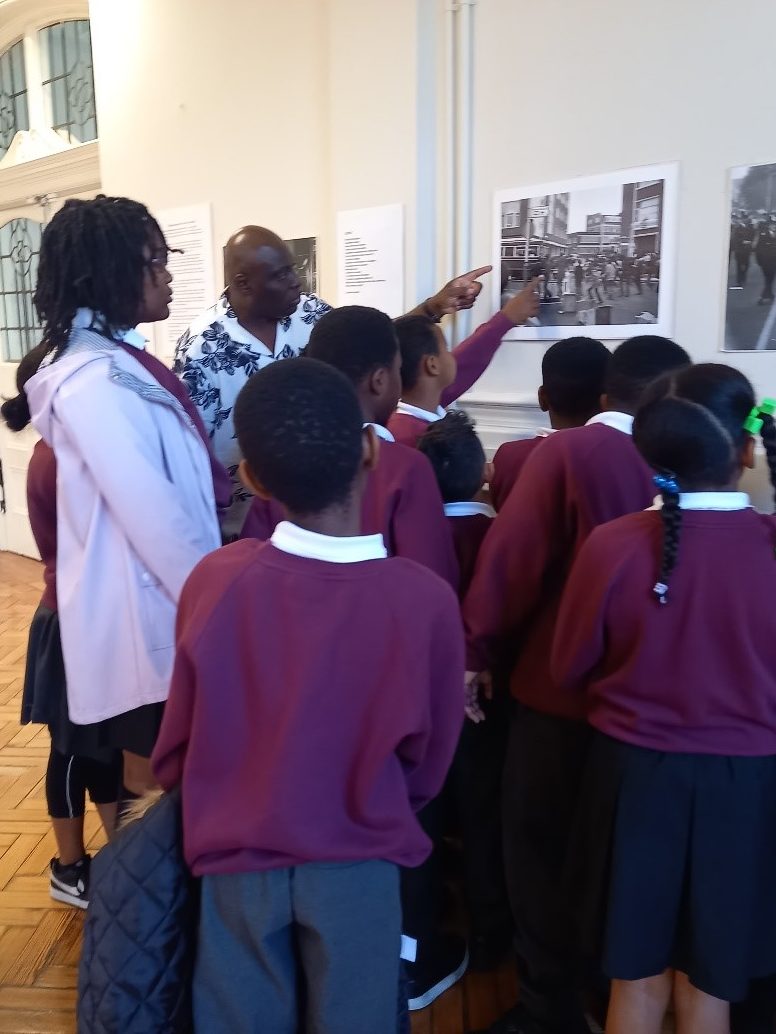 "A fantastic exhibition. The children have been learning about equality and inequality. This was a great for them to see the pictures up close and tell the story of the riots".
"Pupils gained greater insight into the past historical events of Brixton. Very usual information provided and the opportunity given to children to write about the photo images which had an impact on them".
Exhibition at Morley College 4th October – 29th October
This exhibition incorporated a number of black and white photographs from Lambeth Archives, David Hoffman and Report Digital.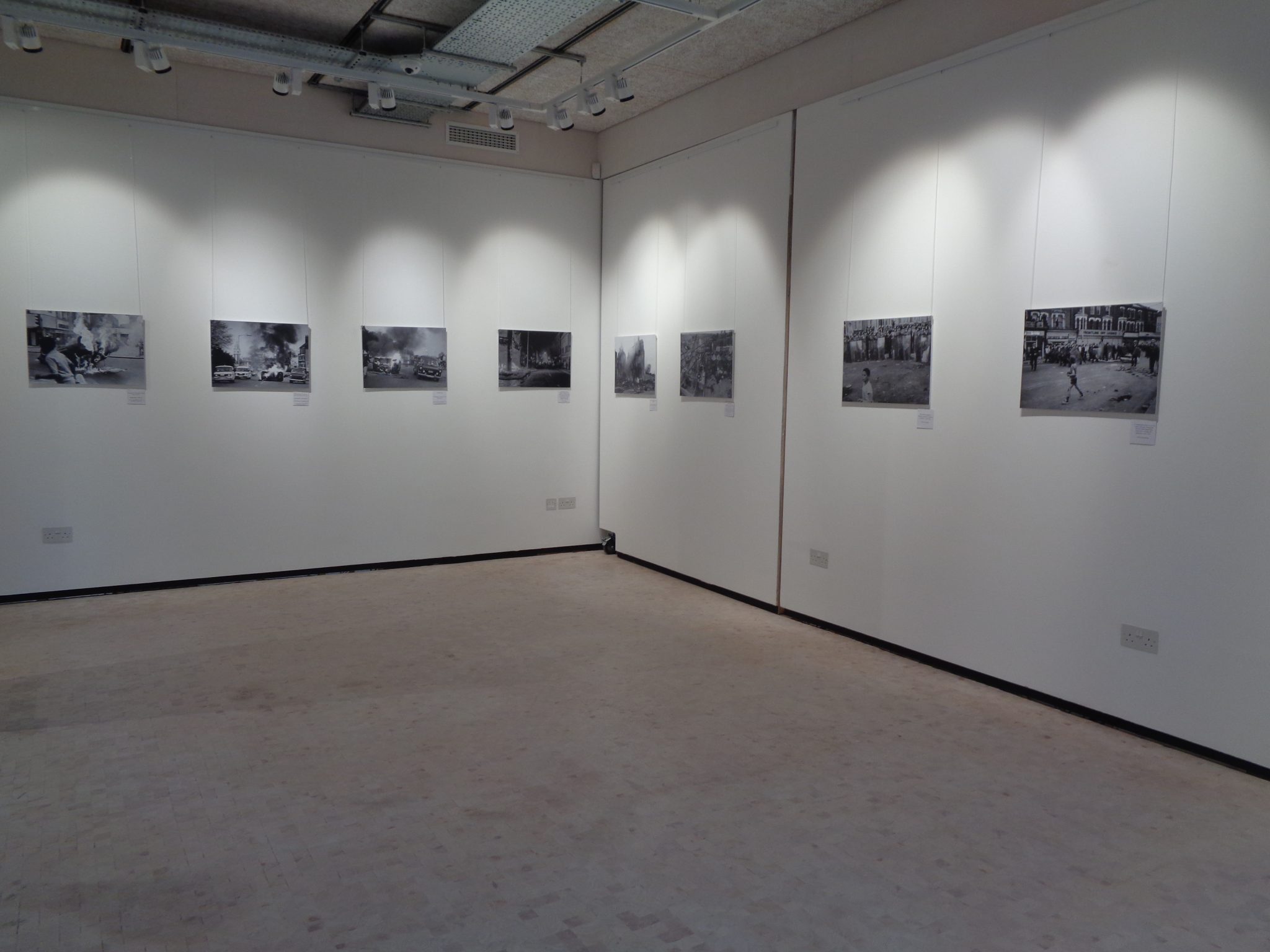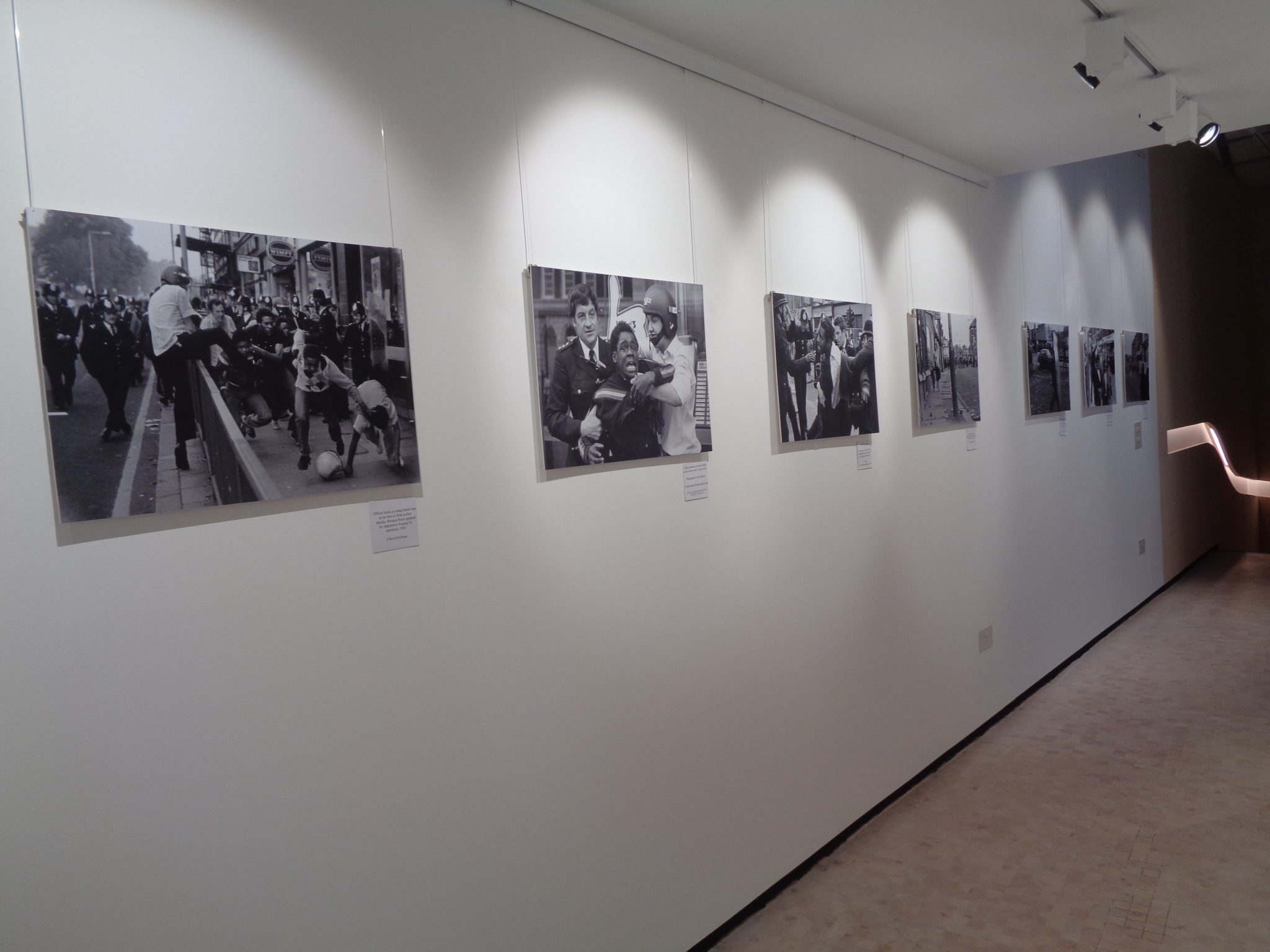 "It's really interesting to see all these images; as I remember this time really well. I was 16 years old in 1981 and remember the way black youths were feeling and the awful sus laws."
"Powerful Imagery! Amazing exhibition. So glad the issues around this event are being kept alive."
"As a person born and bred in Brixton it is interesting to see how far we have come and how far we need to go"